Planning and Consultancy
We have an established reputation for service and installation. Solving problems is never an easy proposition, it calls for an understanding of the problems and a knowledge of the alternatives which may be necessary to solve them; the right answers at the right time! 3J (Lining Systems) Ltd planning and consultancy service is available to discuss, assess and to propose the complete answer to your material flow problems.
Our engineers will visit your installation and view first hand the discharge system to suggest the optimum answer to providing a suitable free flow system.
Only by working together with our customers and appreciating their individual problems have we established our position as specialists in the difficult and often most demanding field of loose material handling.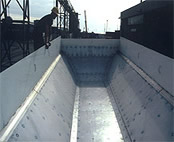 We specialise in the supply and installation of:-
UHMW.PE. Liners
Stainless Steel Liners
Abrasive Resistant Plate Liners
Polyurethane Liners
Rubber Liners
Our expertise lies in the mechanical fixing of all types of lining plate into the following applications:-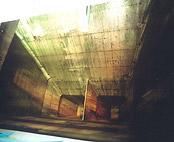 BunkersScreen Underpans
Chutes Silos
CyclonesTransfer Chutes
Feeders Truck Bodies
Hoppers Vibrating Chutes
Mixers
UHMW.PE – has high abrasion resistance, low coefficient of friction and nil absorption rate, ensures free flowing of the most difficult materials giving related increases in productivity.
UHMW.PE Liners have a remarkable ability to discharge difficult materials.
For a demonstration of a UHMW.PE Lined blending bunker discharging wet coal, follow one of these links:

( PC version ).

( Apple version ).
The Plant Manager said:
"We are blending with an extremely difficult mixture of high, medium and low volatile coals and in the past have experienced problems of ratholing and blockages of the bunkers which needed rodding and other unnecessary clearing work. This has been completely eliminated since lining with the UHMW.PE. material."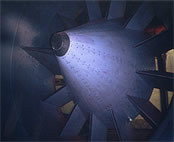 UHMW.PE. has been successfully used in industries handling a wide range of materials. Typical industries include:-
Animal FeedsIncineration
BuildingsMarine
Bulk Transport Mineral Processing
Cement Paper
Chemical Power Generation
Coal Quarries
Food Sand
Foundry Steel
GlassGypsum


Water & Sewage Treatment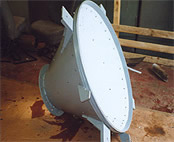 UHMW polyethylene is one of the toughest thermoplastics. It has a very low coefficient of friction, repels water, high abrasion resistance and sliding properties far in excess of polished steel.
UHMW.PE is manufactured through the use of a sinter press sheet; the basic polymer is sintered in an enclosed platen press at high temperatures and pressures to create sheets up to 100mm thick.
UHMW.PE sheets are available in 2 standard grades: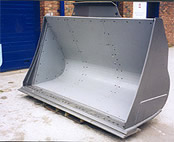 1000 Grade Natural 100% Virgin UHMW.PE

Sizes - 2000 x 1000 and 3050 x 1220

Thickness - 2mm up to 100mm thick
1000 Grade Regen Black/Green UHMW.PE
Sizes - 2000 x 1000 and 3050 x 1220
Thickness - 2mm up to 100mm thick
Special premium grades are also available.
Call or Email us with your specific Material needs:
Telephone: 01302 880800
Fax: 01302 880900
E-mail: jeff@3jlinings.co.uk
We will even provide an on-site visit from one of our engineers and a quote if required!
Next